Classes
HEALTH AND HARMONY PT SERVICES AND THE FELDENKRAIS® METHOD
AWARENESS THROUGH MOVEMENT
Register for your 2018 ATM classes now.
Hello and Welcome to Fiona's New Year's Classes, on line Zoom lessons, and Third Workshop Series.
Mark your Calendar for 2 workshops: February 24th and March 10th.
Pain free movement with The Feldenkrais Method Improving Your Flexibility and Finding Stability.
CLASSES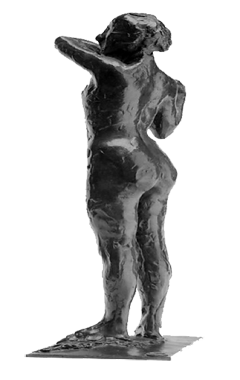 Dancer, by Degas
Classes at: N.W.V Performing Arts Academy, 950 Parkway Drive, Morgantown. WV. 26505
Cost: $60.00 for 6 classes, or $15.00 per class
Time: Noon - 1:00 pm
January 12th
January 19th
January 26th
February 2nd
February 9th
February 16th
Please note no class when Mon. County Schools close due to Inclement Weather.
ATM classes in conjunction with the Workshops to be scheduled on Zoom.us online. Dates and Times in February and March to be posted soon.
Fiona teaches workshops for companies and local groups or organizations in The Feldenkrais Method of Somatic Education.
Contact Fiona for more information on any of her classes.