Classes
HEALTH AND HARMONY PT SERVICES AND THE FELDENKRAIS® METHOD
Decrease stress and find Wellbeing with this new ATM series of classes.
How do you sense movement through your hips, knees, and feet? How can you recognize your own movement pattern?
Dr. Mosh Feldenkrais states in his book Awareness Through Movement, When activity is freed of tension and superfluous effort the resulting ease makes for greater sensitivity and better discrimination, which make for still greater ease in action.
Plan to join Fiona for this next Awareness through movement series and discover how to improve your balance and walking with ease. Discover a new side to your movement awareness and freedom from stress, and freedom from stiffness and lack of energy!
Come and experience this fun and special series starting on Friday, June 22nd at 12 noon. The cost is 6 lessons for $60.00. Drop in fee is $15.00 per lesson.
UPCOMING CLASSES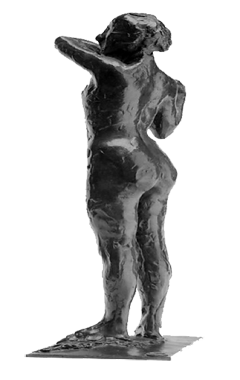 Dancer, by Degas
Classes at: Northern WV Dance Academy, 950 Parkway Drive, Morgantown, WV 26505
Cost: $60.00 for 6 classes, or $15.00 per class
Time: Noon - 1:00 pm
September 14th
September 21st
No Class on September 28th
No Class on October 5th
October 12th
October 19th
No Class on October 26th
November 2nd
November 9th
Zoom online classes to be announced soon! If you are interested in joining Health and Harmony's online Zoom ATM classes please let me know.
Please contact Fiona at fionaupward@yahoo.com to register for this series.
Peace, Health, and Harmony,
Best wishes,
Fiona