Classes
HEALTH AND HARMONY PT SERVICES AND THE FELDENKRAIS® METHOD
AWARENESS THROUGH MOVEMENT
Register for your 2018 ATM classes now.
I am looking forward to bringing you a new series of Awareness Through Movement lessons starting on April 27th. The lessons will help to decrease neck and back tension and help you improve your mobility and function.
All classes will be on Fridays at noon at the NWV Performing Arts Academy at 950 Parkway Drive, Morgantown, WV 26505.
SPRING ATM CLASSES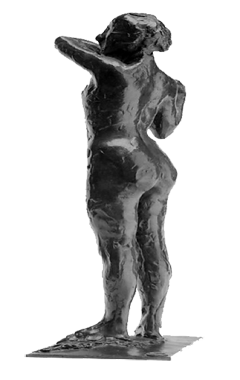 Dancer, by Degas
Classes at: N.W.V Performing Arts Academy, 950 Parkway Drive, Morgantown. WV. 26505
Cost: $60.00 for 6 classes, or $15.00 per class
Time: Noon - 1:00 pm
April 27
May 4
May 11
May 18
No Class on May 25th, Memorial Day Weekend
June 1
June 8
If you have interest in joining Health and Harmony's online Zoom ATM classes please let me know.
Fiona teaches workshops for companies and local groups or organizations in The Feldenkrais Method of Somatic Education.
Contact Fiona for more information on any of her classes.